22 September 2023
Skywatch #12 - Development Update
UPDATE: Please note that due to some technical issues with our website, we have replaced any animated gifs with static images within this post for the time being, so don't be concerned if you see any references to gifs only for the images to display as static. We'll try to use video clips in-place of gifs where possible going forward.
It's time for another Skywatch!
First off, apologies! We're a week late with this one, since I was out recovering from surgery last week, but here's a look at what the development team have been working on over the past few weeks.
Character Team
First up, let's take a look at some of the updates from our character team. Below is an updated look at the male version of the Gall undersuit, which is the players starting outfit in the game. This suit offers little to no protection and is designed to support basic life support functions only, so you'll want to upgrade your outfit as soon as possible!
Our character team has also been working on some high detail renders of our character models. Note that this level of detail is mostly for marketing material, the in-game graphics likely won't reach this level of fidelity for performance reasons.
Creature Team
Next up, aside from continuing work on the Nautilus as detailed in our previous Skywatch, our creature team have been working on concepting some new creatures for the game. First up, below is a look at some concepts for a new hermit crab inspired creature, as well as an early jellyfish concept.
The jellyfish concept from the image above has been developed a bit further, with some colour variation exploration in the concept image below.
Our bird model has also received some love, with some colour and plumage variations being explored as you can see in the following images.
Below is a look at the concept work for our updated cave creature.
And finally from our creature team this week, the clips below show a look at the early greybox model and animation work for our new cave creature. In order, the videos show the creatures walk animation, run animation, burrow animation and jump attack animation.
Ship Team
Our ship team have been working on the prefab ship that we shared back in Skywatch #7. Below you can see the most recent updates, as well as a quick gif of the ship in flight! I've included the original concept piece that the team were working from once again for reference.
And below is a look at some of the work that's gone in to the prefab ship. This image shows some of the UV and texture work, as well as how the rear deck was achieved using the shipbuilder.
Our ship team have also been working on bringing another legacy Worlds Adrift cannon up to date for Lost Skies, which you can see below.
And finally from our ship team this week, the first clip below showcases experimenting with shaders that can be used to texture panels vs. proper UV's as well as how ships look in different lighting. The second vid showcases early ship decal work in progress.
Island Team
Finally this week, we have an update from our island team. First off, our initial pass at the tutorial island is now in-game! Whilst not its final state, take a look at it in the screen shot below.
Next up, the island team have been doing some minor changes to the data relay for the relay puzzles. In the original concept, the idea was that the relay would be operated remotely by the player, utilising the Gall creation disc. Due to some issues with that design however, the team decided to change the relay so that it needs to be operated manually. You can see the changes in concept in the screenshots below. The first image is the original concept for the relay, which was operated remotely and the second image is the updated design which is now operated manually.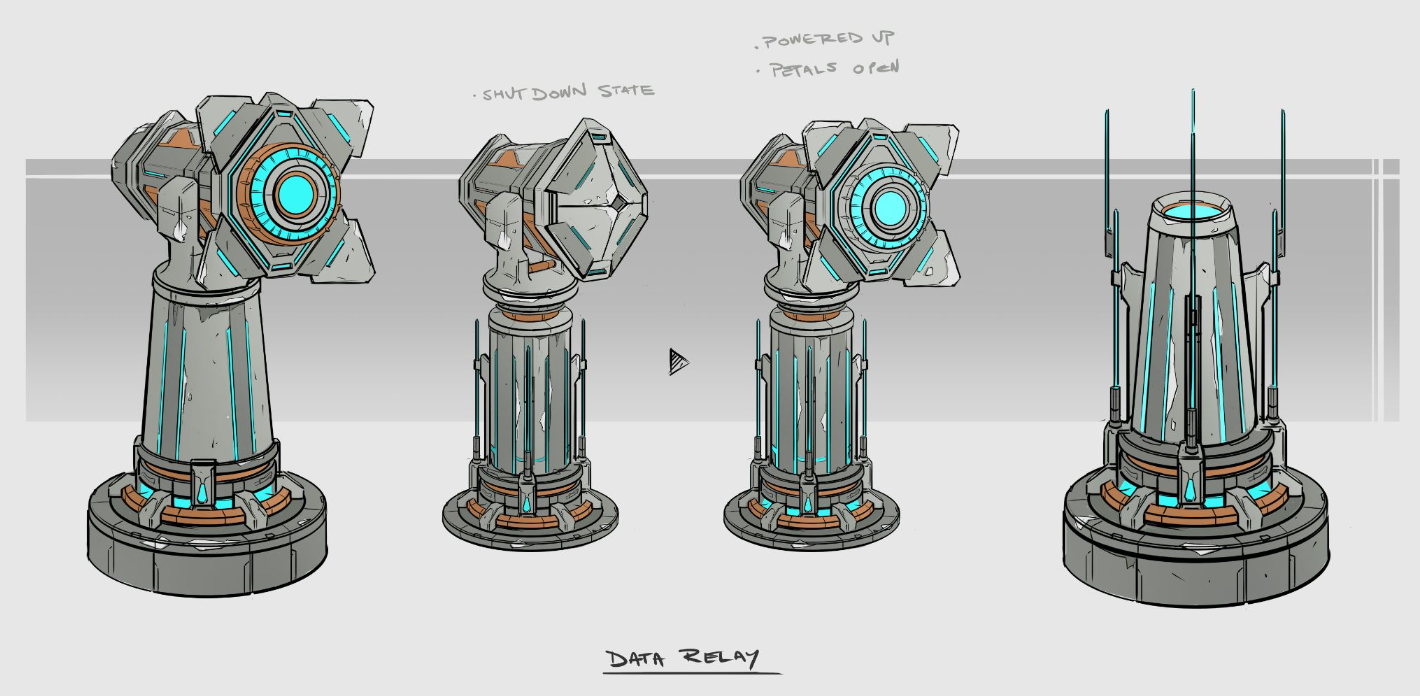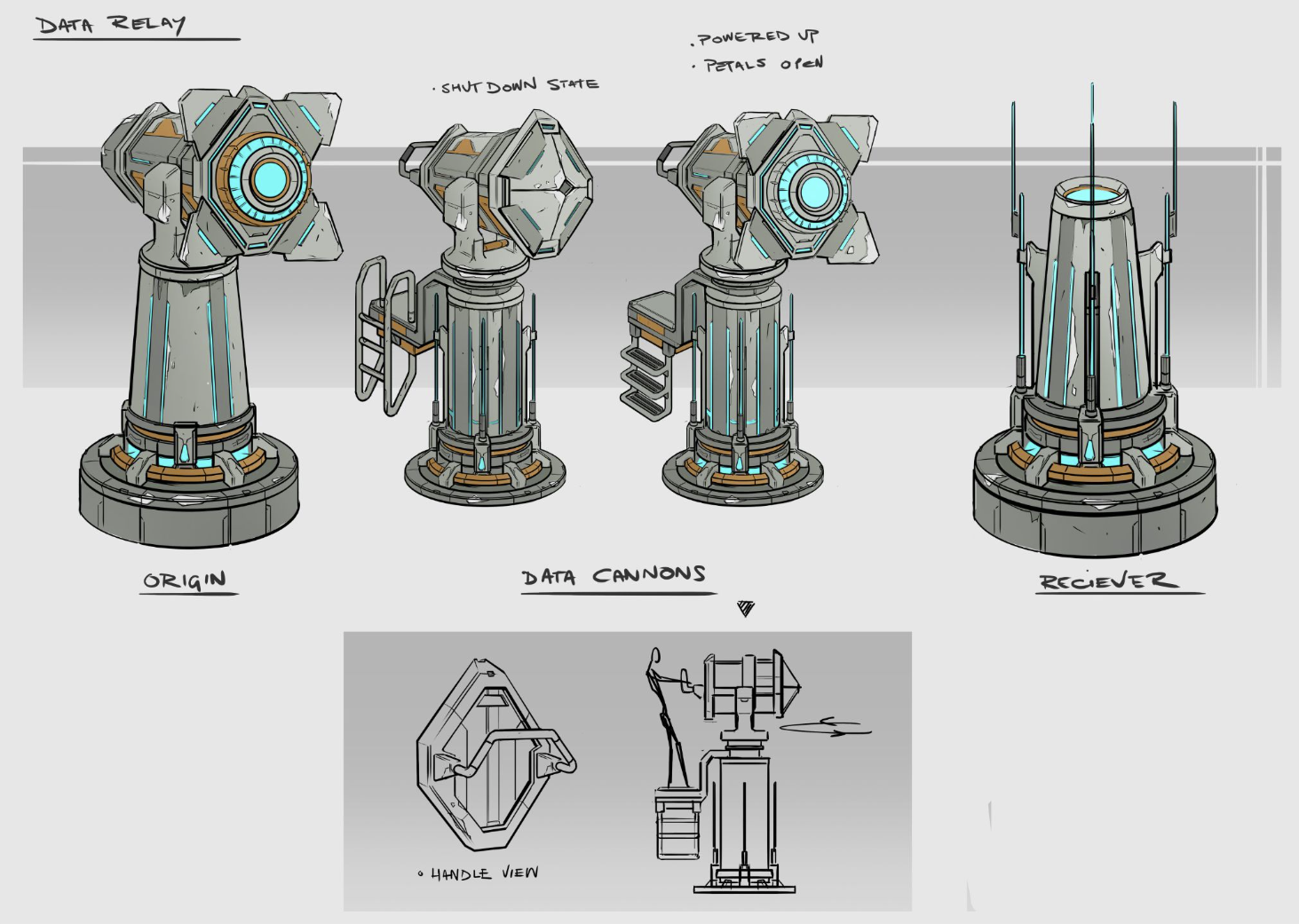 The team have also been working on some new material textures. The screenshot below show off some of these, and the video shows our metal damage model that's being worked on. This is in a very early state, but could be utilised for a range of uses.
And finally this week, we gave access to the Lost Skies Island Creator to the open development community last week, and we're already seeing some impressive content being made. Below is a selection of islands made by some of our open development community.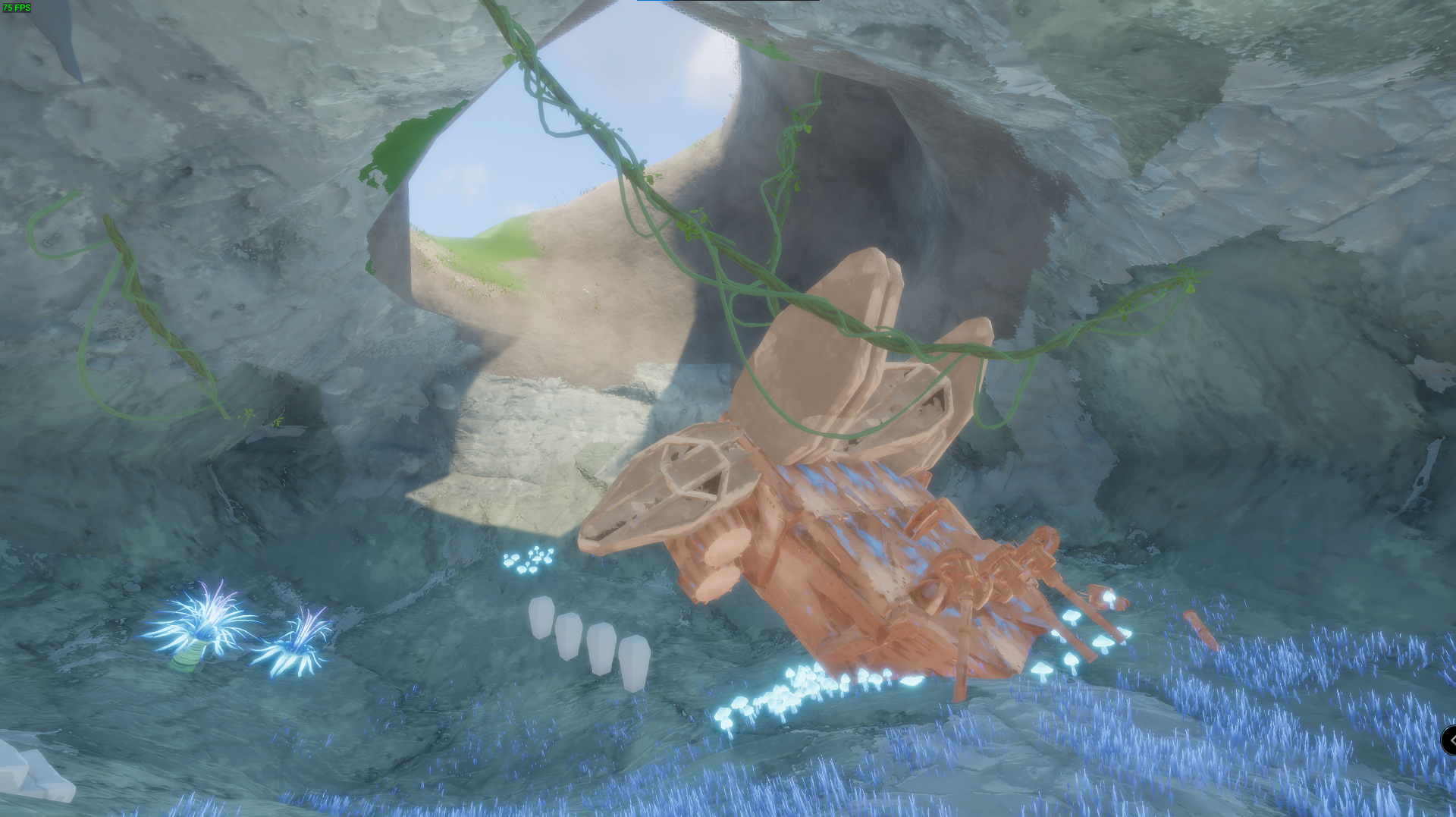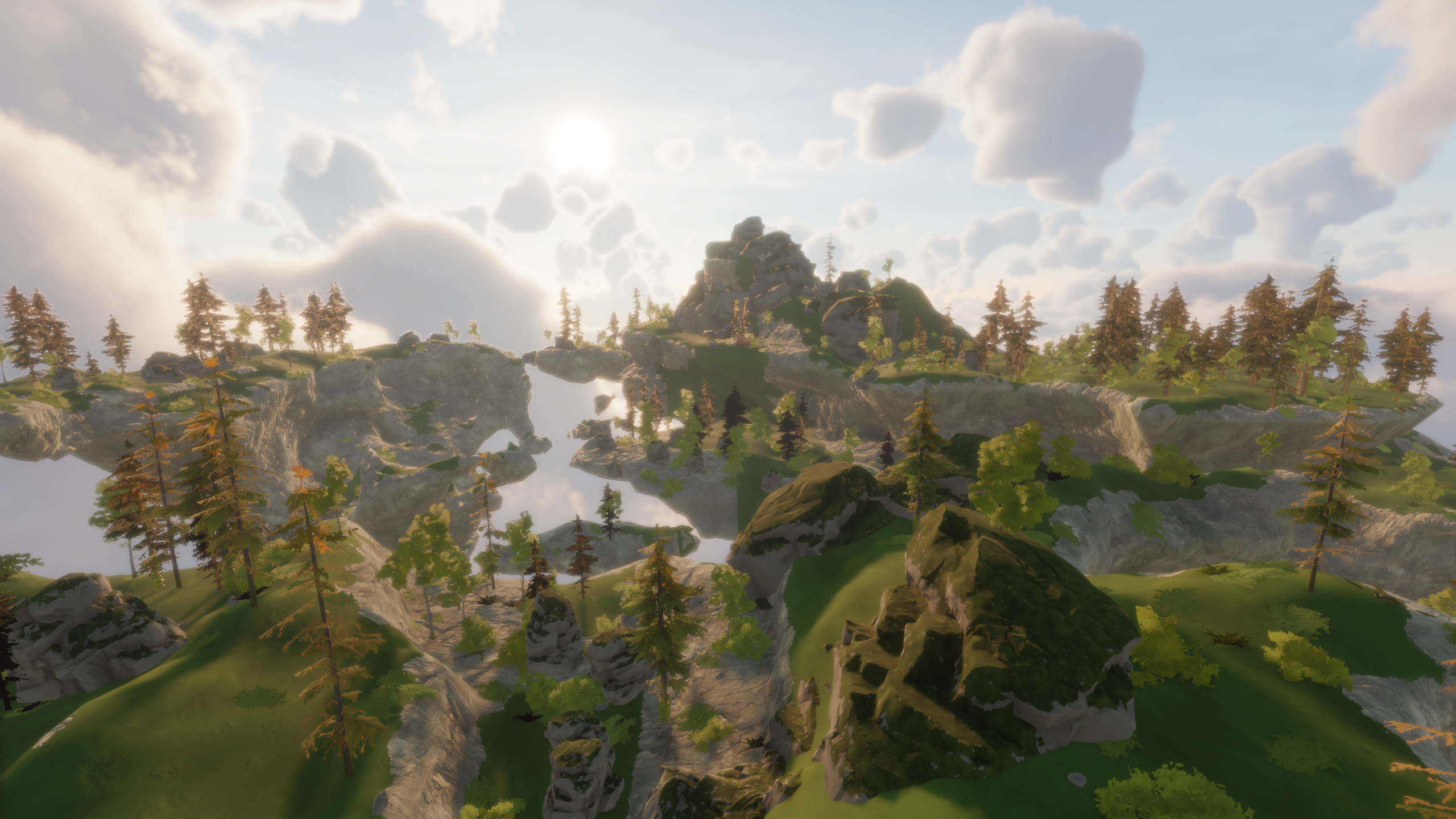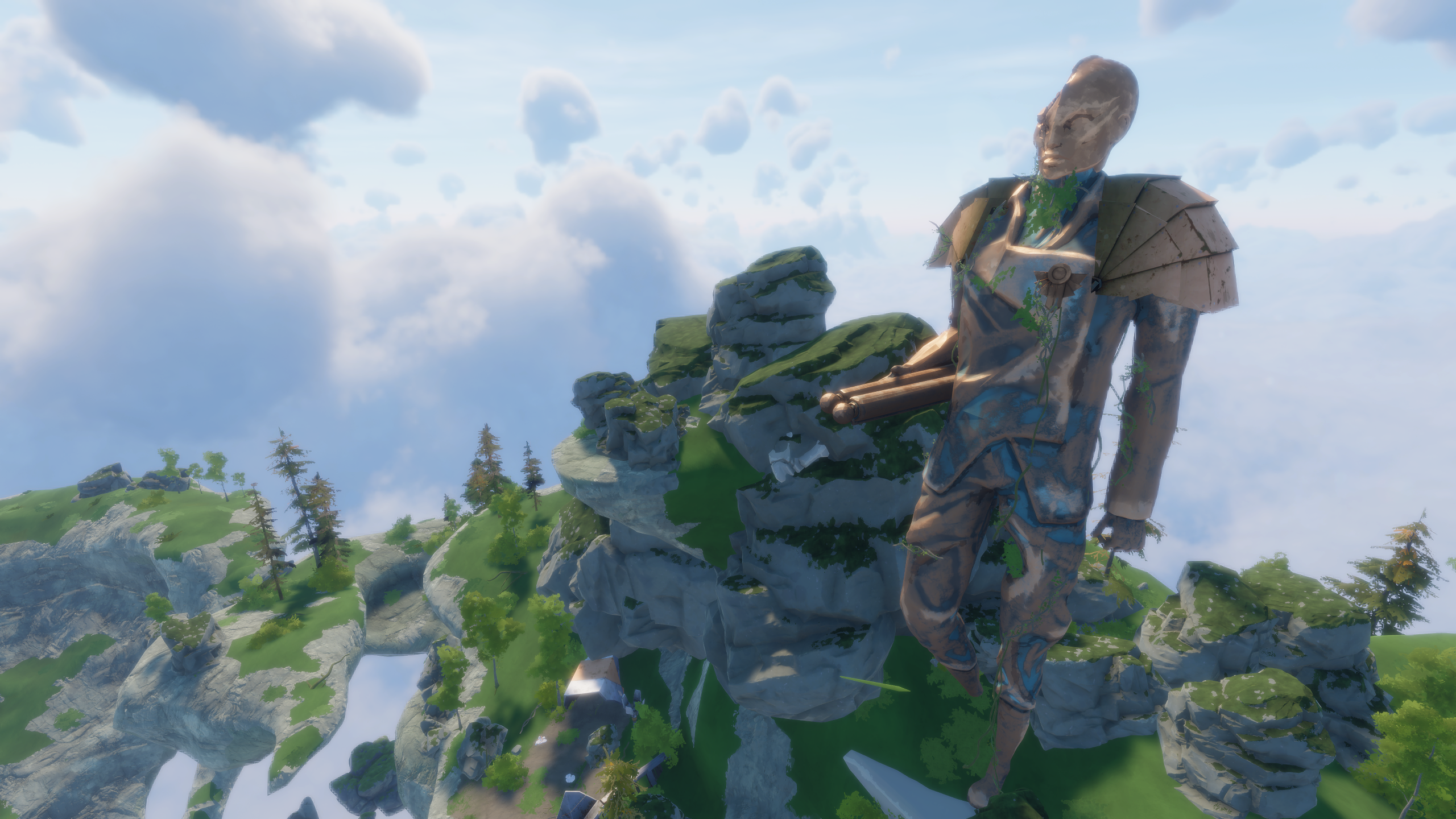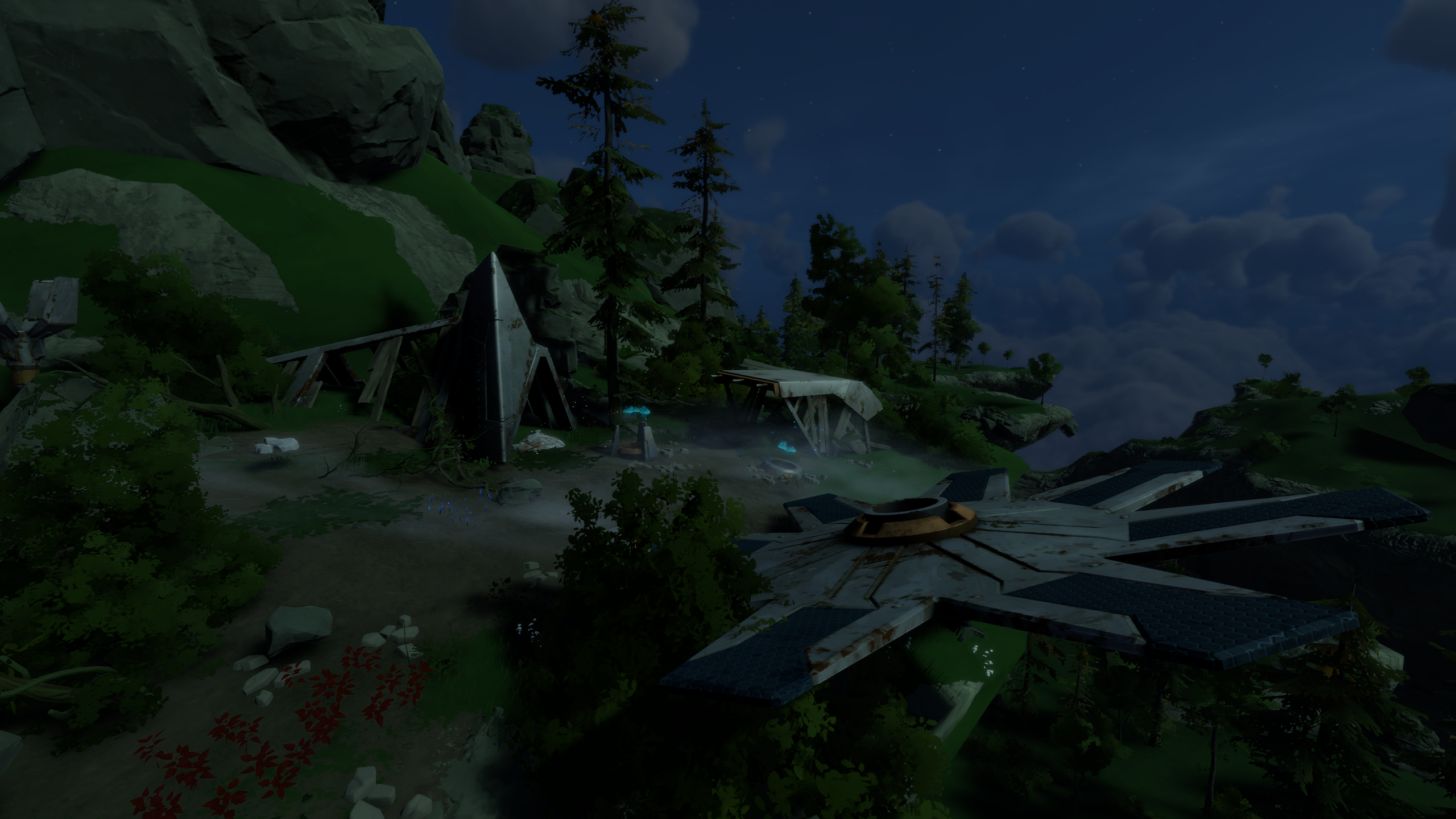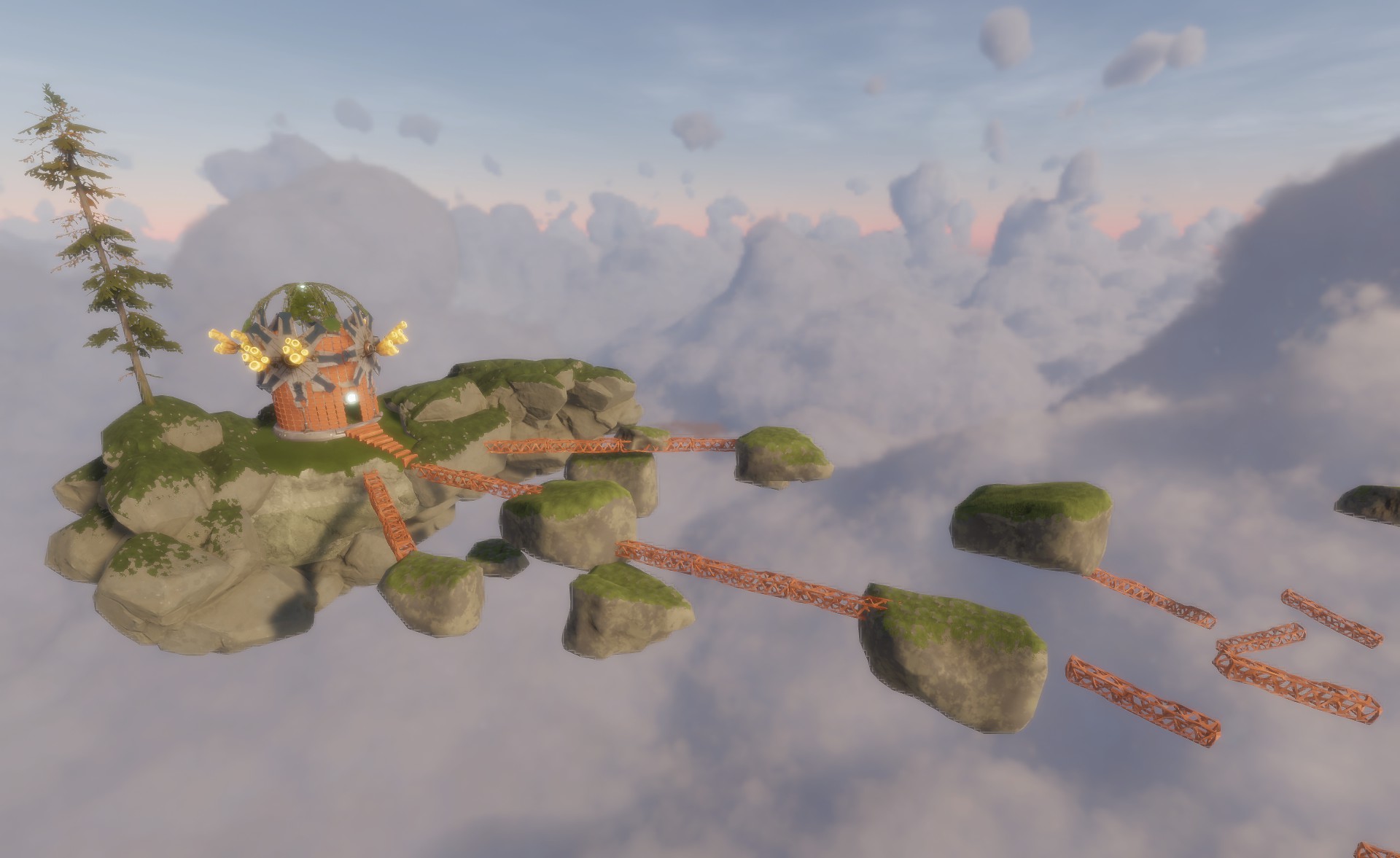 And that's all for this weeks update! We can't wait to share more with you very soon.
Until next time, safe skies travellers o/