20 October 2023
Skywatch #14 - Development Update
Welcome to this weeks Skywatch development update!
Firstly, we apologise for the delay in releasing this Skywatch, we experienced some issues with the website which prevented us from releasing it as scheduled on Friday, so thanks for your patience.
As we mentioned in the previous blog post, momentum is starting to pick up with Lost Skies now and we have some really exciting stuff on the horizon. First things first, we promised you news about the next wave of open development invites, we haven't forgotten!
The next wave of invites will be going out early to mid November. We'll be aiming to invite approximately 100 people from the Discord community in this stage, and we'll be reaching out to those who've been selected in the next couple of weeks via Discord DM, so if you've signed up for open development, make sure you have your DM's set to open.
In other news, we'll be stepping up social media activity across the official Bossa/Lost Skies social channels, so keep an eye on those for new content.

With that out of the way, let's get in to today's Skywatch!
Character Team
We'll open with a short update from our character team. Not much to share this week from the character team, but we do have some a small update on the cutting tool saw blade animations. The gifs below show some of the throwing and catching animation variations for the blade that the team have been working on.

A little bit of extra context on this: when you throw the blade to cut a tree, there will be a visual cue as the blade returns to you that, when timed correctly, will allow you to fire the blade back out again more rapidly, ultimately resulting in faster resource gathering. It's a neat little mini-game that is intended to make tree cutting a bit more engaging, much like how you have to mine the actual ore chunks when mining metals.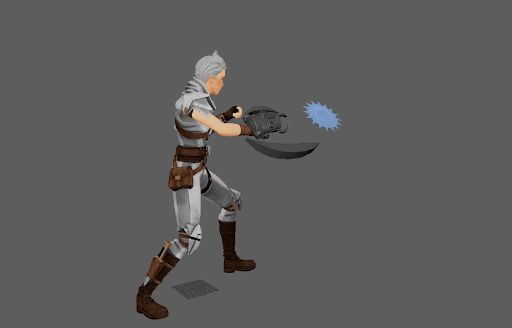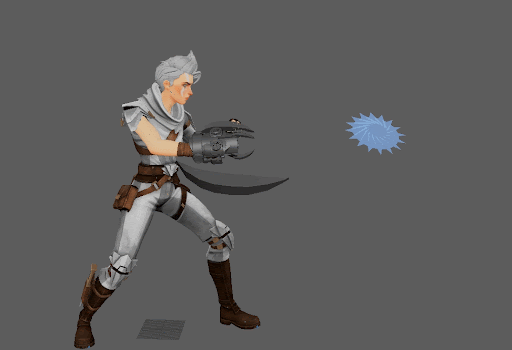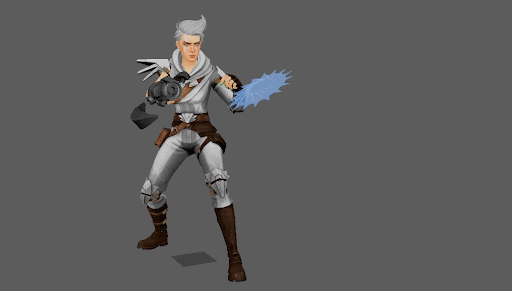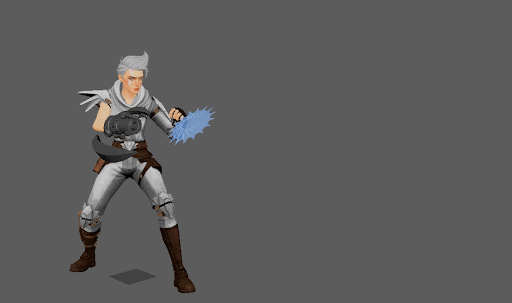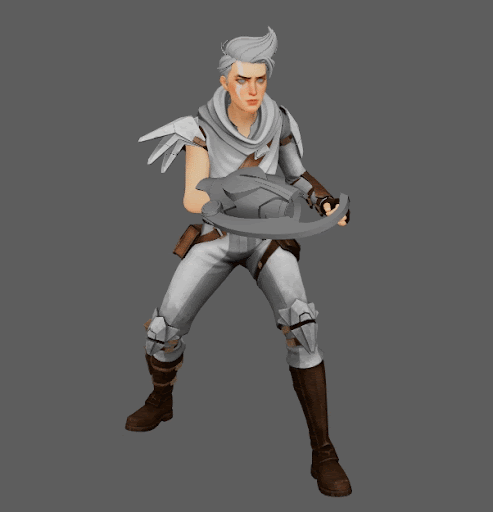 The second and final update from our character team this week, the image below is a look at some early concepts for our Saborian hip lamp.
Creature Team
It's a short update from our creature team this week as well. The images below show a model for one of our food items (meat!) and an early look at the jelly fish in-game that we shared the concepts for back in Skywatch #12 - I've shared the concept piece again here for reference.
Finally from our creature team, the clips below show some of the audio work in progress for our creatures. The first clip shows off some of the SFX work for our manta, including the wing flapping audio, attack SFX and the 'whoosh' sound as it flies away from the player. The second clip shows some the walking animation for our Nautilus, as well as some of the work that's been done on the Nautilus SFX.
Island Team
Our first update from the island team this week shows off some more concepts for puzzle elements. As we've mentioned previously, we'll eventually have a Skywatch post dedicated to the island puzzles that will go in to more detail about them, but for context the concept pieces below are for a range of different puzzle assets.

The concept below is for a puzzle switch. There will be different types of puzzle switches, one is a pully switch and there will also be switches that you need to shoot, either to open doors or to progress the puzzle in some way.
The next few concepts are for our data drone puzzle, and show the art direction our team is aiming for for the drone and the drone terminal.
The concept piece below is for some of our monolith puzzle assets.
Finally from our island team this week, the clips below show some of the ongoing particle effects work. These visual effects are being designed with Atlas in mind, but with some tweaking can be applied to a range of things - from Atlas deposits, to the rock destruction animation when you overharvest a rocks core or even ship/engine damage.
Ship Team
Our final update this week is from our ship team. We've seen some comments within the Discord community speculating as to whether or not the shipyard bubble from Worlds Adrift would make a return. Well, wonder no more! Below is a look at the early shipyard bubble VFX and particle effects. The 'pulse' effect at the 10 second mark is the effect for when the grapple hits the bubble, and the sparkling effect shown from the 16 second mark is the VFX for when the grapple is attached to the bubble.
The gifs below show a couple of the wireframe animation variations for our Saborian shipyard. As you can see, we're really keen to make the animations fluid and eye catching, with the shipyard 'arms' and ramp deploying and the centre terminal rotating.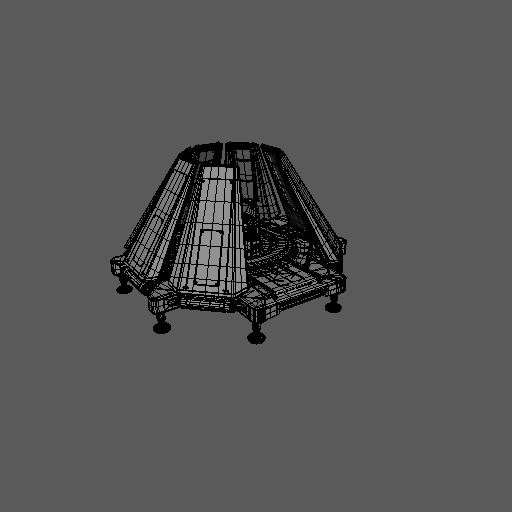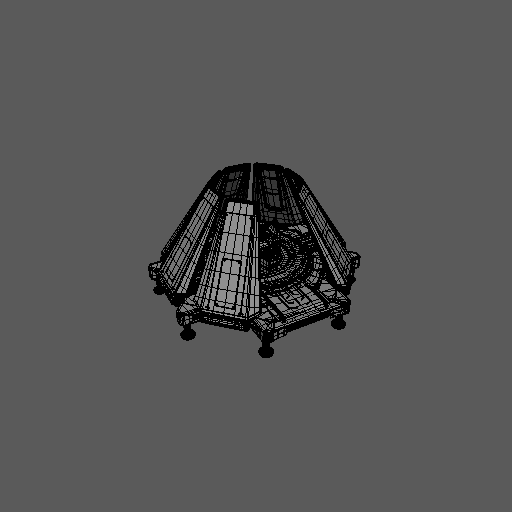 And finally from our ship team this week, following on from the last Skywatch where we gave you a sneak peak, below is a look at some of the early VFX work being done on the ship creation effects. This is how your ship frame will materialise once you're ready to craft it!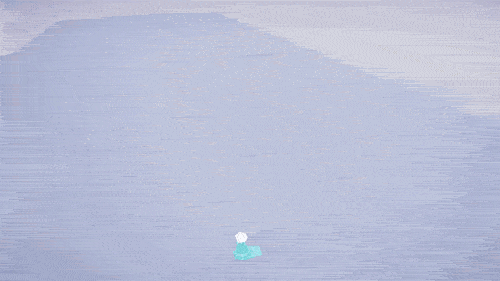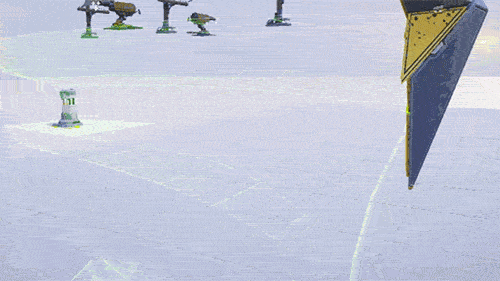 Community Islands
We're going to once more finish off with a showcase of some community island creations from the open development community.
First up, we have Budgie's forest and caves island. We were really impressed with the detail that Budgie put in to both her forest and caves on this island - there's some great attention to detail and the forest actually feels like a forest, with dense undergrowth and trees really making you feel like you're in woodland. Finally, we were super impressed with Budgie's ivy bridge creation, made from individual assets. This demonstrates great use of putting individual assets together to make a great looking point of interest.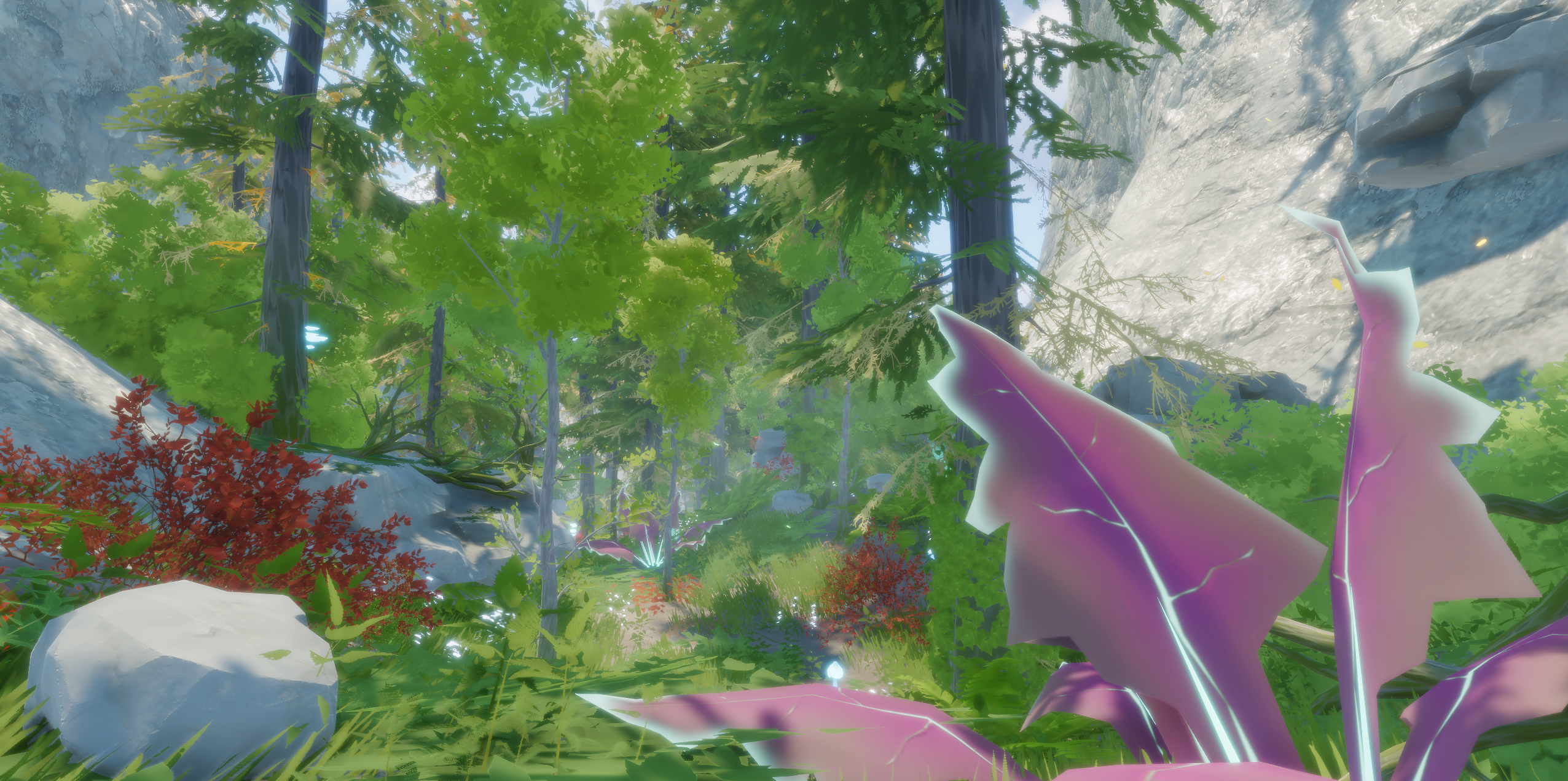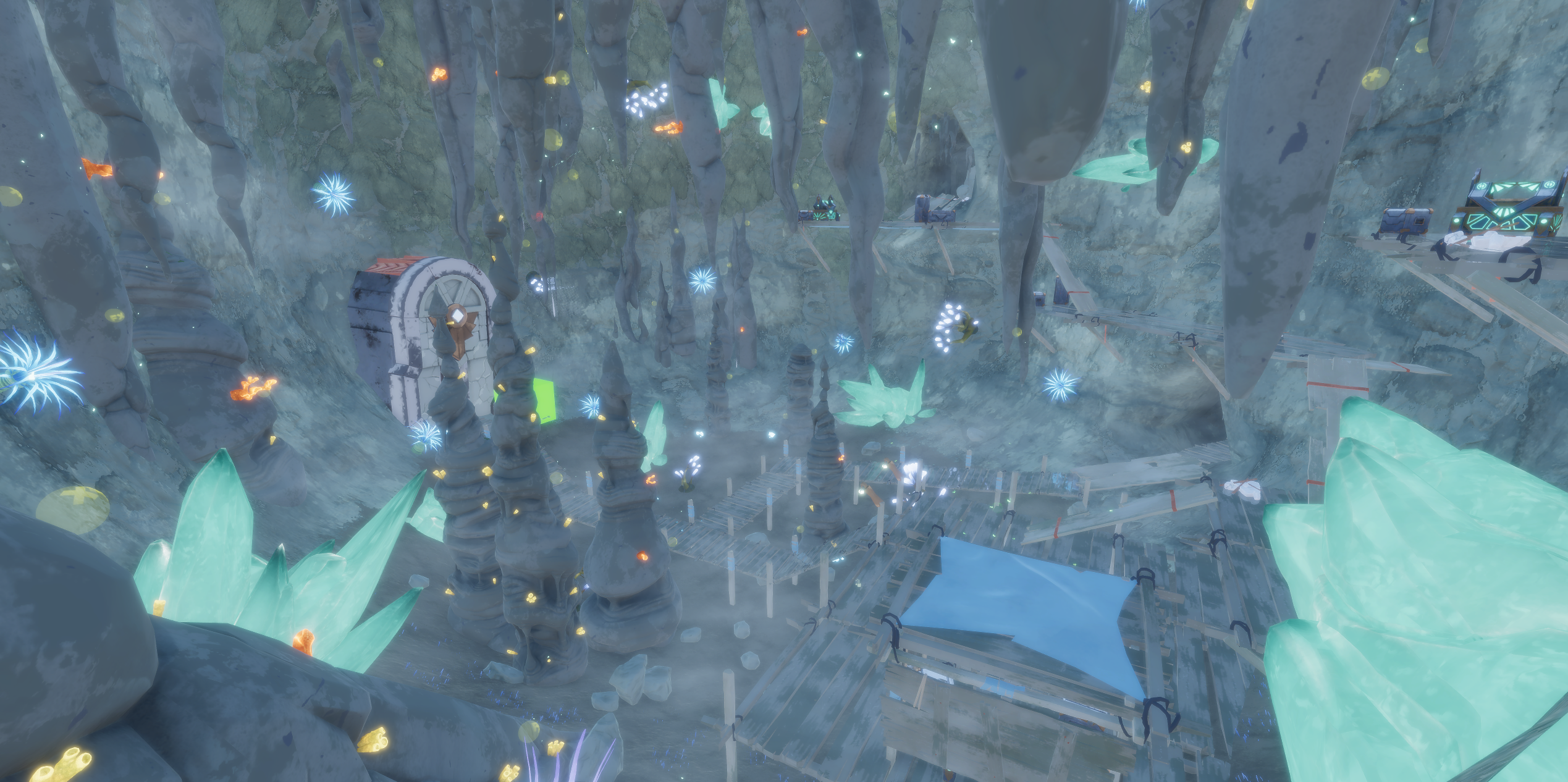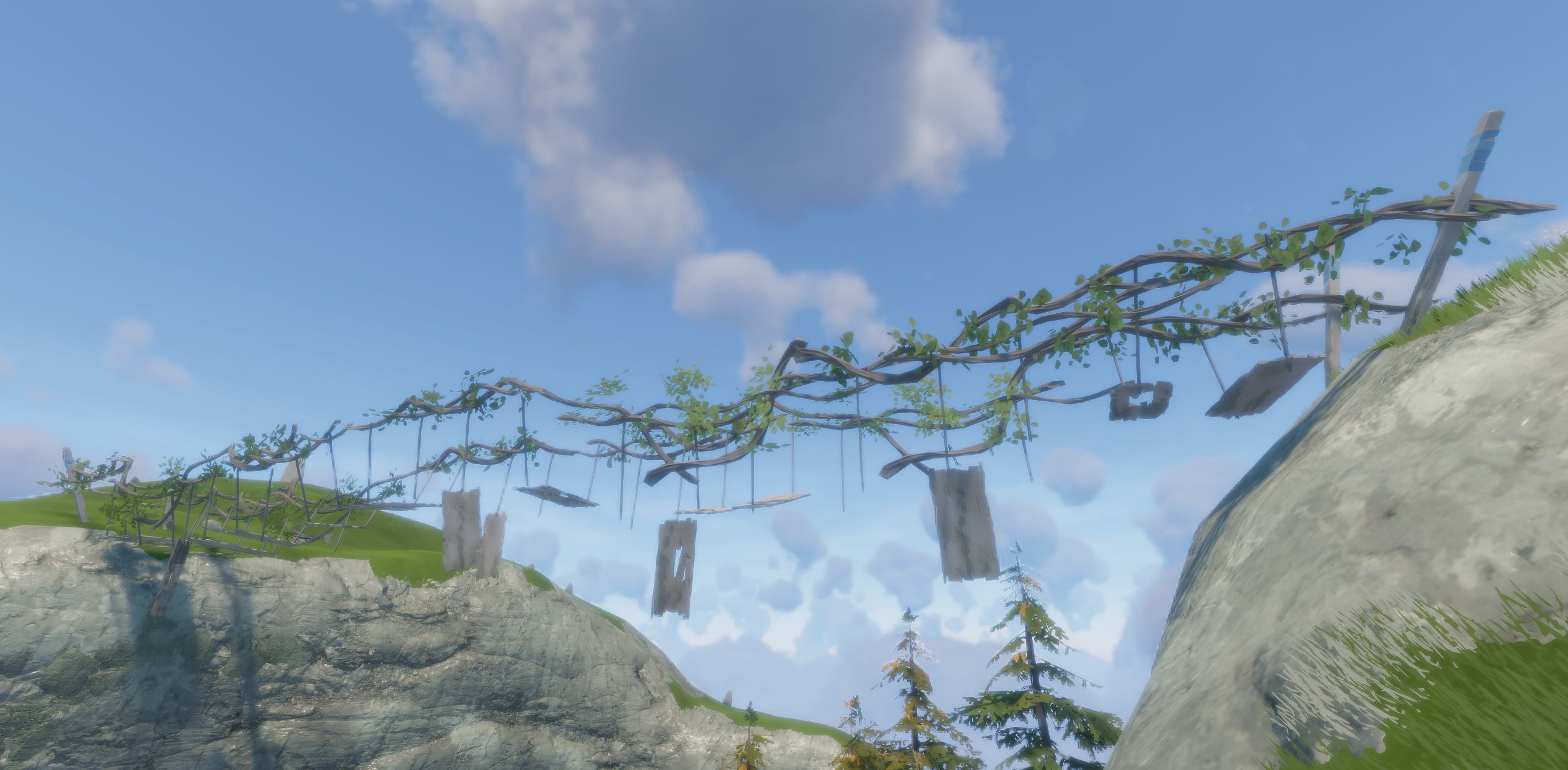 Next up, we have After the Fall by RitchieJ.
A few early campsite communities are scattered over the broken land . . .
Once again, RitchieJ has done a great job of making interesting puzzles that will keep you engaged whilst exploring the island, whilst making sure the puzzles aren't too challenging for players (it's a start region island afterall).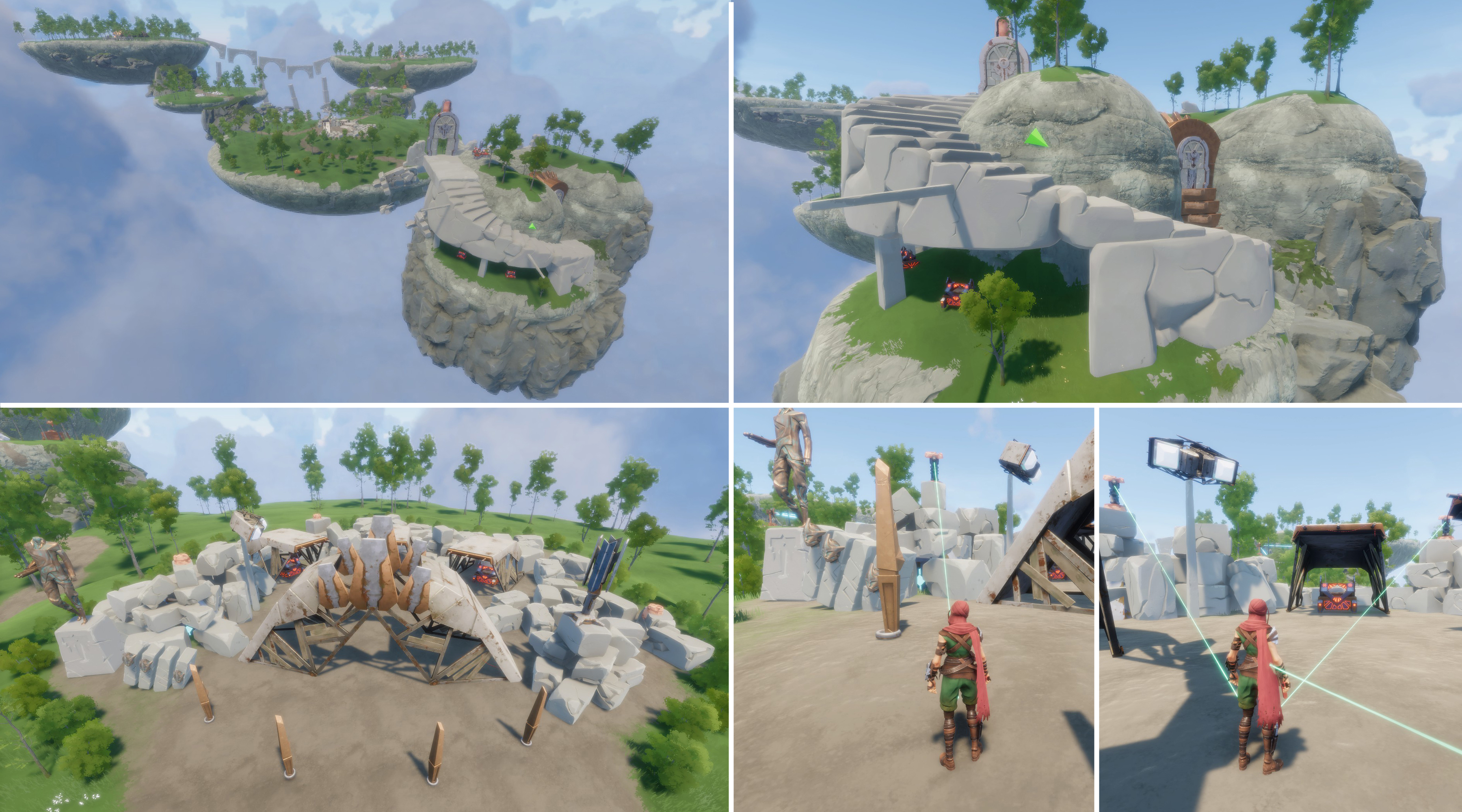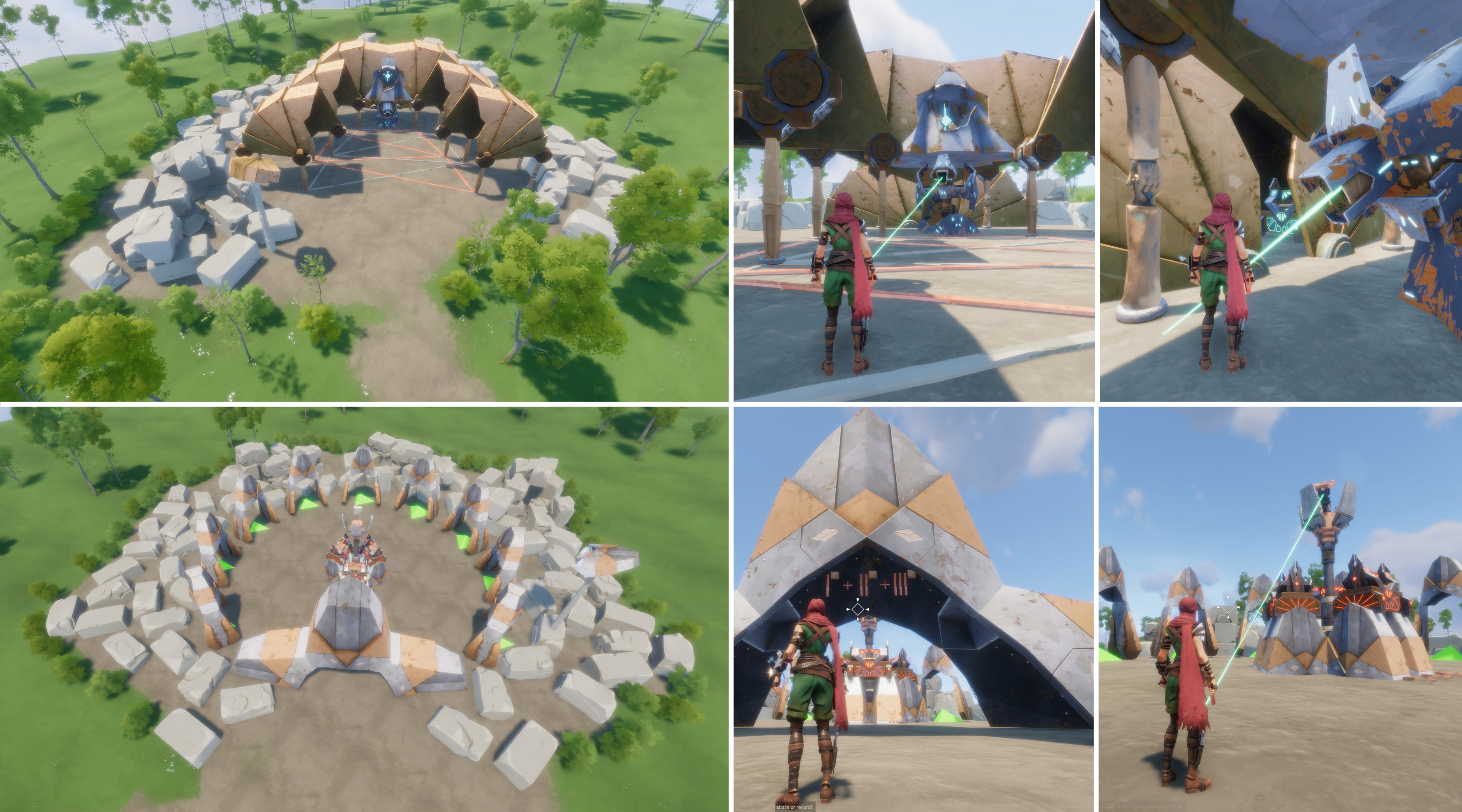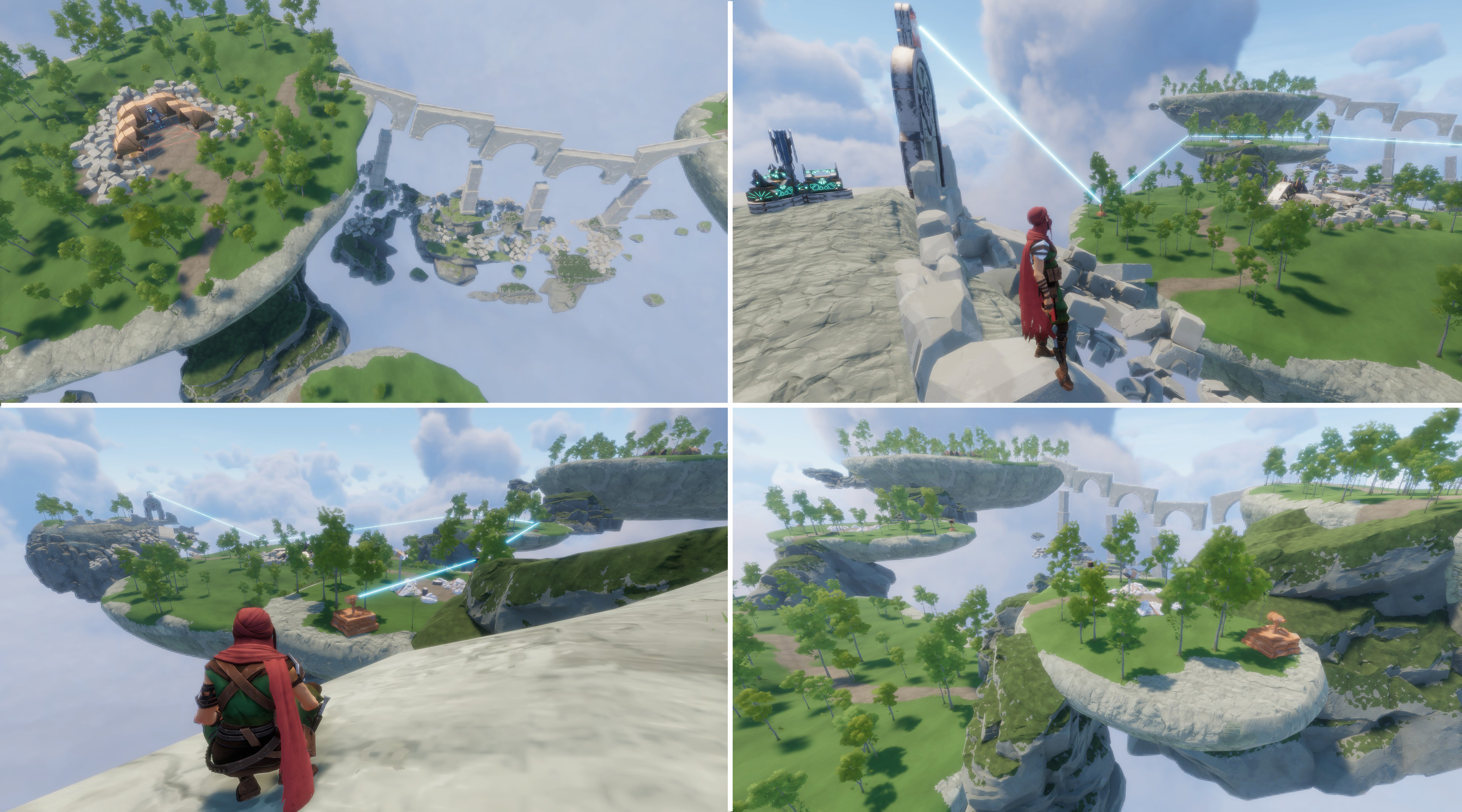 Finally, we have Portamis by UgLY. This island has a really distinctive silhouette, with multiple smaller branching islands that are connected to the larger landmass by ropes of ivy. This will look great as you approach it on your airship. We were really impressed with some of the little points of interest UgLY included here, the standout for us was the crashed ship in the large tree. A really nice looking region 1 island that's a lot of fun to explore!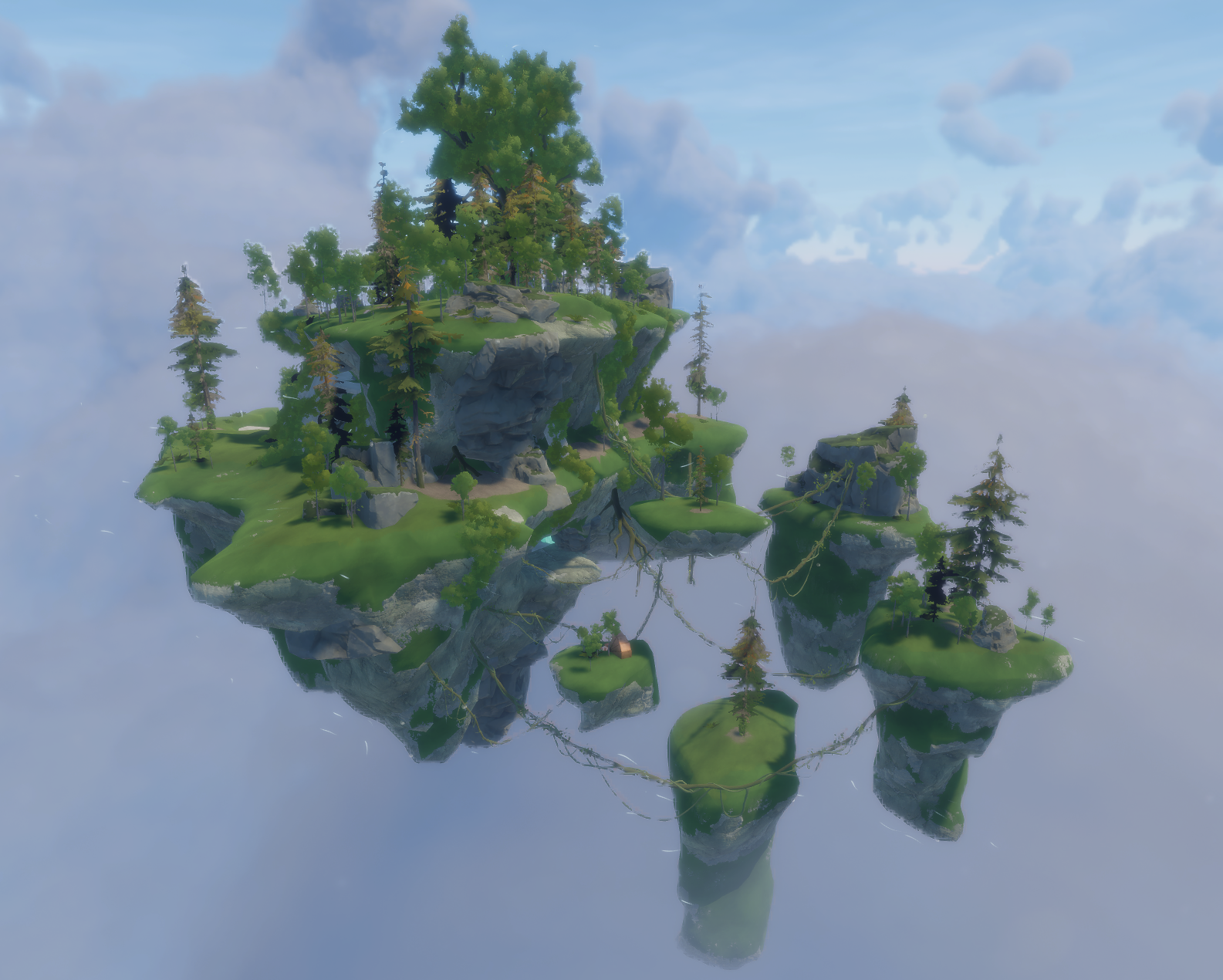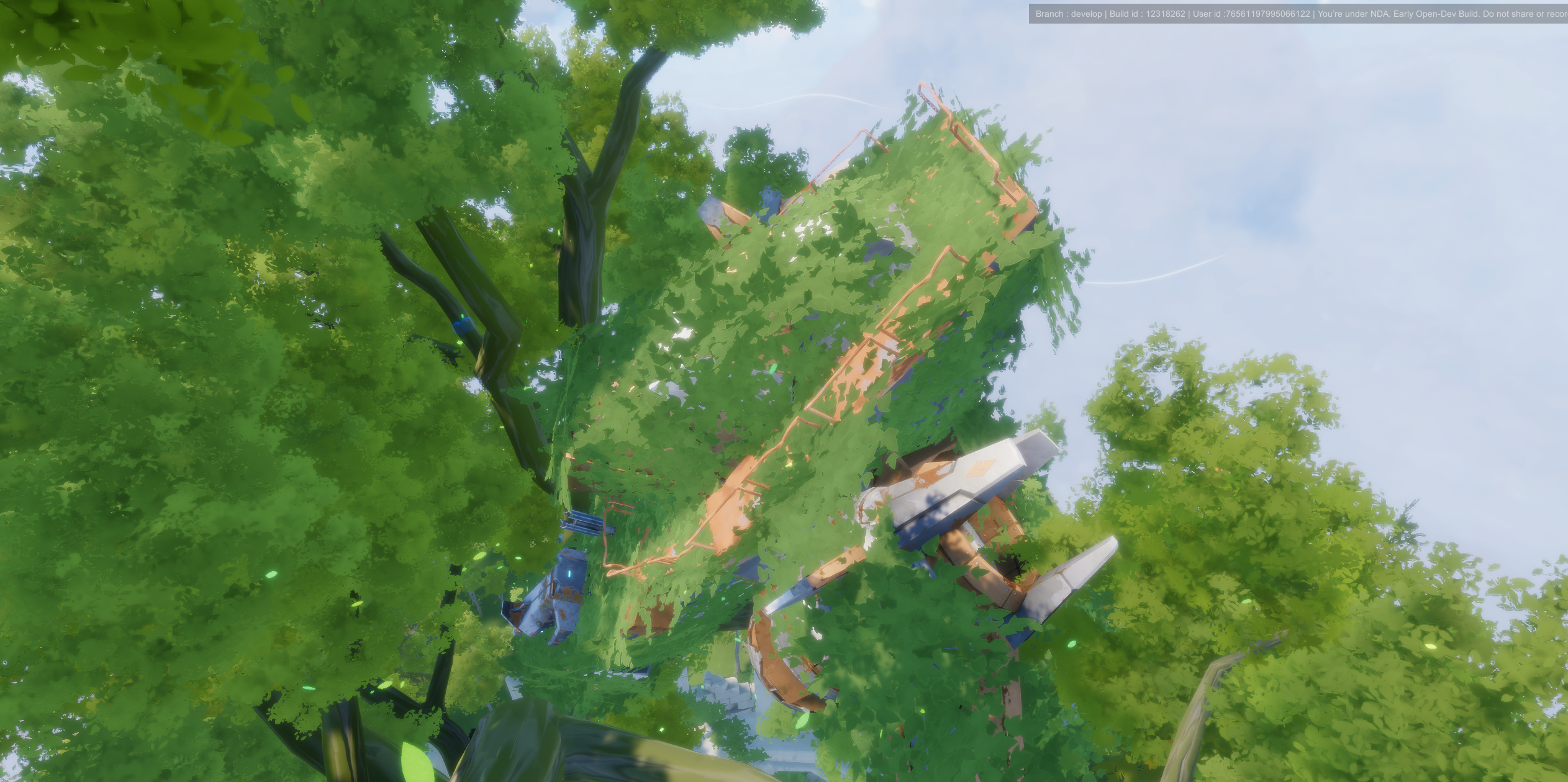 And finally this week, on Friday we shared our first in-game gameplay tease for the game on our social channels. Below is a higher resolution version of that clip for you to enjoy.
That's all we have for you this week, we hope you've enjoyed it and we'll have more to share soon! A quick reminder to keep an eye on our social channels, as we'll be ramping up activity on there for the game. Whilst some of the posts will be recycled content from older Skywatch posts, some of the content will be brand new!
We'll see you next time.